Connect easily to customers with RingCentral Office ®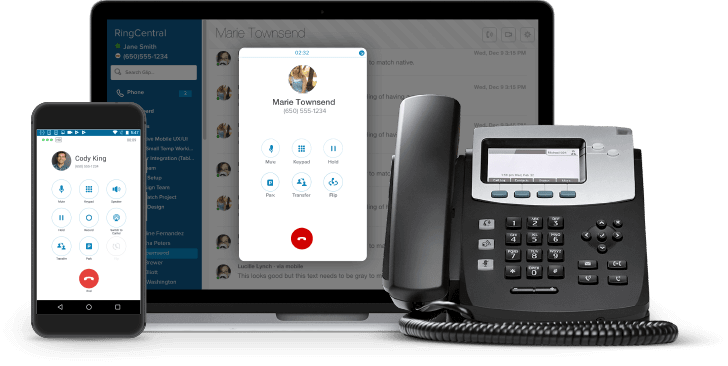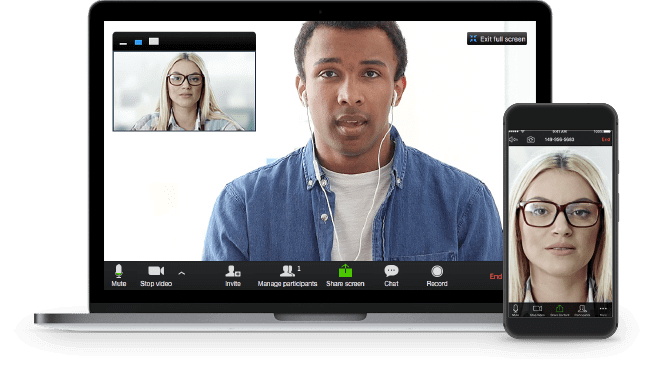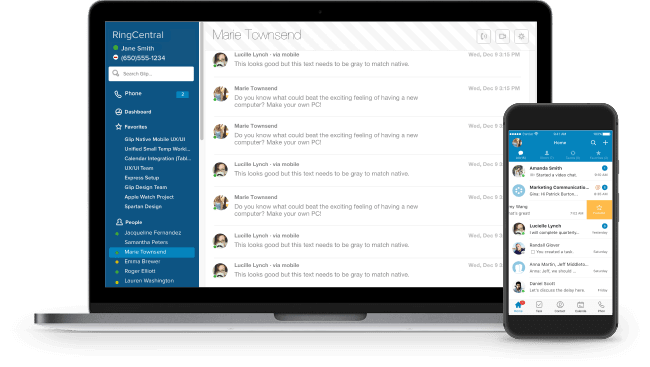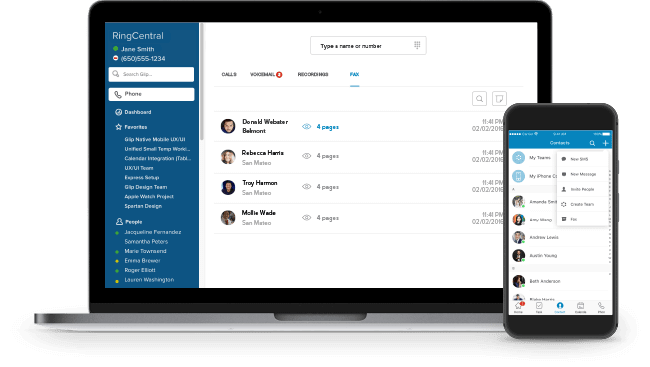 A powerful phone system and so much more
RingCentral Office integrates phone, video, meetings, and messaging in one reliable, easy-to-use solution.
Easy to use
Get started quickly using your own phone number on a user-friendly system.
Feature rich
Over 50 features, including video conferencing, team messaging, and SMS.
Reliable support
Receive personalized service and stay connected during outages and disasters.
Affordable pricing
One provider manages all your communications for one low monthly price.
Mobile friendly
Connect anytime, anywhere with mobile and desktop applications.
Grows with you
As soon as you're ready to expand, we'll be with you every step of the way.
Why move to a cloud phone system?
Say goodbye to complicated legacy systems and hello to cutting-edge technology with a secure, one-stop solution for all your communications needs.
Your teams will have all the accessibility they need to seamlessly communicate and collaborate from anywhere, becoming more productive, effective, and efficient as a result.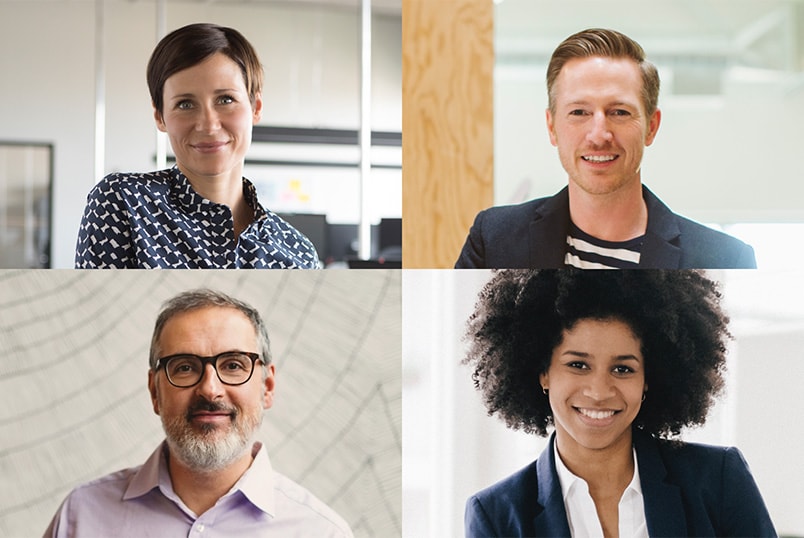 Make human connections with High-Definition video conferencing.
Face-to-face meetings are valuable; they can help seal the deal with customers and allow teams to build stronger bonds. With RingCentral Meetings™, you can reduce travel expenses but still meet in person online, share your screen, and host participants worldwide.
Work better and smarter together with intuitive team collaboration.
Give teams the freedom to break out of their inboxes and build stronger relationships with effective real-time messaging, video calling, file sharing, tasks, and more.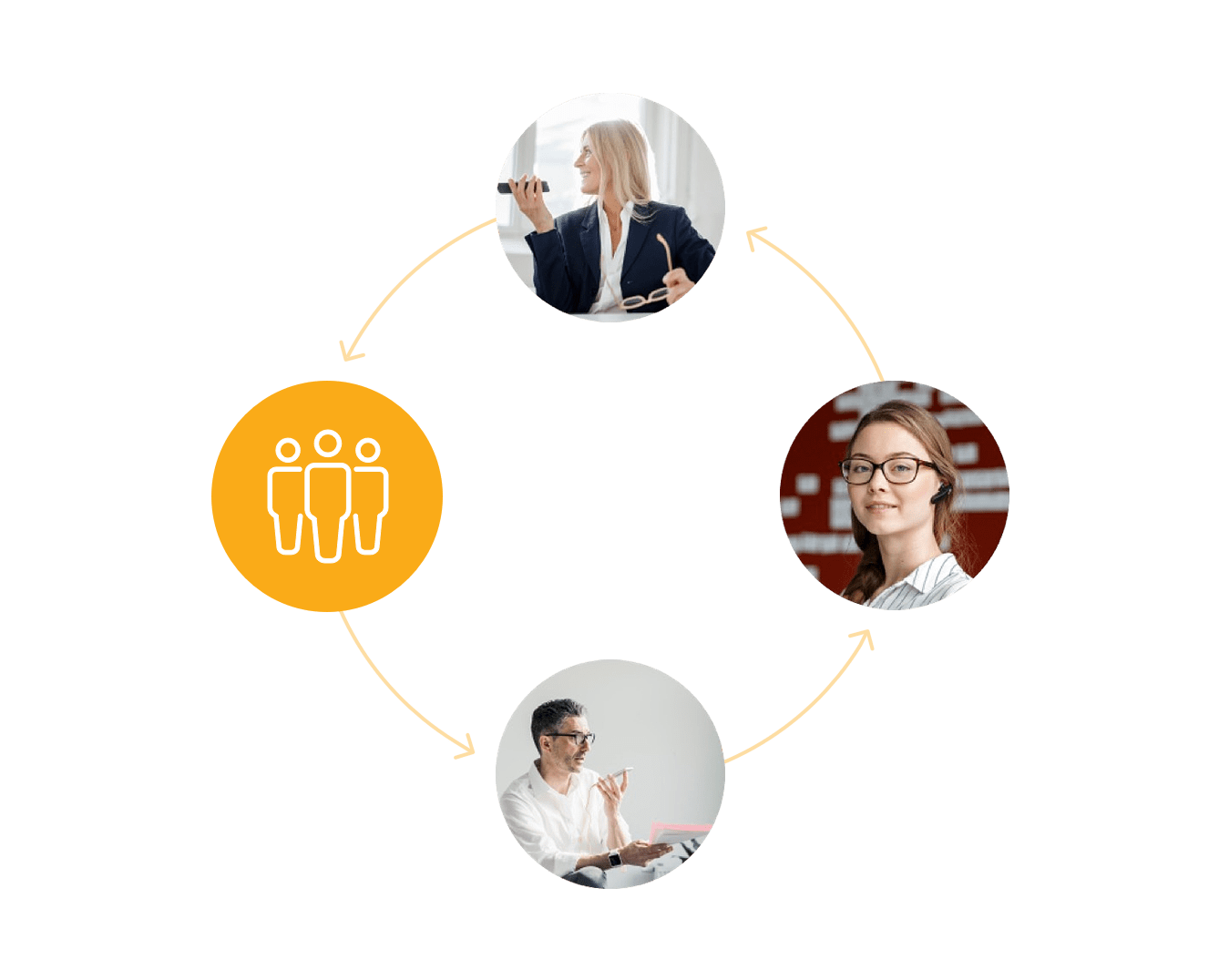 Choose how to connect
There are multiple ways to connect, making it easy to work your way, from anywhere.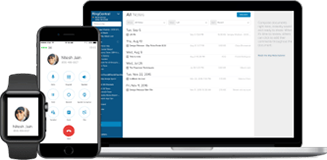 Use your own phone with our free apps
Download our free desktop and mobile apps.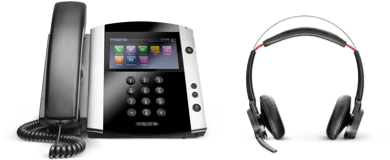 Get our phones and headsets, if you need them
Choose from a great selection of desktop and conference phones.
Works seamlessly with 100+ apps