Online meetings
and so much more
Video conferencing, screen sharing, and team messaging.
The RingCentral Meetings advantage
With our online meetings and screen sharing solution, you can wow up to 100 participants with a high-quality experience, anytime, anywhere, on your desktop or mobile device.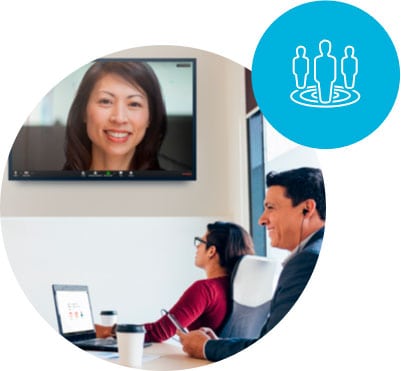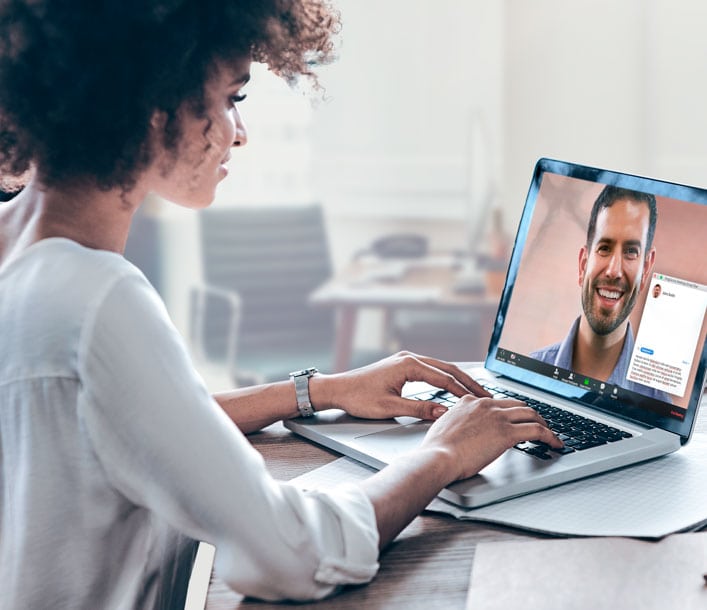 Connect the way you want with team messaging
With online meetings and team messaging, teams have the freedom to meet the way they want and build stronger relationships. Easily share files and set up tasks to keep customer projects moving forward. Seamlessly transition between chat, file sharing, video, and web meetings.
Add-ons for enhanced meeting capabilities
Replace your legacy hardware video conferencing equipment with RingCentral Rooms™ using off-the-shelf equipment and RingCentral Meetings™. Or add RingCentral Room Connector™ if you want to keep using your existing conference room equipment.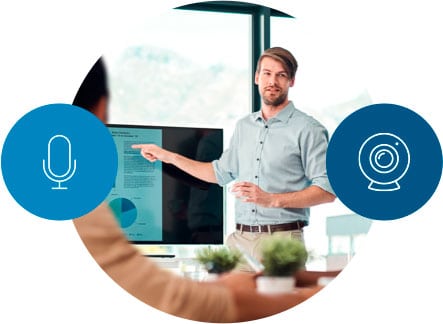 Take a closer look
Make your video meetings highly productive by sharing content, presentations, and files in local storage, or directly from Dropbox™ and Google Drive™.