Voice, video, chat, contact center.
In the cloud.
A one platform solution equips your employees with the exact tools they need to communicate, collaborate, access data and contact experts at the speed of business.
8×8 Video Meetings. No free trial. Just free, period.
What the experts say
It takes great effort and innovative thinking to build cloud communications that work simply, integrate seamlessly and perform reliably. In crafting our solutions, we've earned more than 140 patents—and the trust of more than 1 million business users.
Trusted by more than 1 million business users worldwide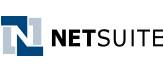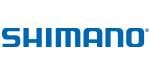 Hosted VoIP Business Phone Service and More…
8×8 cloud solutions help businesses transform their customer and employee experience. With one system of engagement for voice, video, collaboration and contact center and one system of intelligence on one technology platform, businesses can now communicate faster and smarter to exceed the speed of customer expectations.